Organization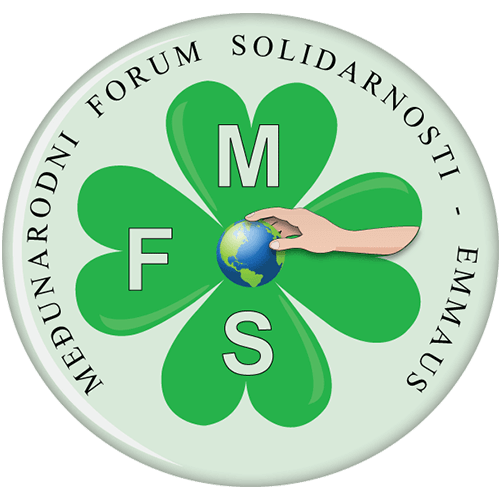 International Forum of Solidarity – EMMAUS (IFS-EMMAUS) was established at the beginning of 1999. in Gračanica, BiH with the aim of providing assistance to vulnerable population groups. It is registered as local, non-governmental and non-profit organization whose domain field is the entire area of Bosnia and Herzegovina. It has been active in the area of combating illegal migration and trafficking in human beings since the emergence of these problems in Bosnia and Herzegovina, targeting victims of human trafficking, illegal migrants, children in need of assistance, victims of sexual abuse and other forms of exploitation, internally displaced individuals, children at risk of online child abuse and exploitation.
As a humanitarian organization, IFS-EMMAUS also provides assistance to other vulnerable categories, such as old, sick and helpless individuals, homeless people, socially deprived persons and individuals with intellectual disabilities as well as refugees, HIV positive individuals, youth at risk of this contagious disease and young delinquents. IFS-EMMAUS also holds representatives and members to the BiH Strike Force on Anti-trafficking, National Anti-trafficking Team, Regional Monitoring Teams for Anti-trafficking, National Team for Monitoring of Implementation of State Anti-trafficking Strategy, Working group for the creation of State Action Plan on Prevention of Online Child Abuse and Exploitation through Information Technologies, etc. IFS-EMMAUS implements all activities, national and regional projects, in close cooperation with respective governmental institutions on state, entity and local level; non-governmental partners, international organizations and donors.
IFS-EMMAUS operates one of the first Reception Centers in Bosnia and Herzegovina and one of the largest shelters for victims of human trafficking in the world. Activities include assistance and voluntary return of illegal migrants; shelter and direct assistance to victims of trafficking in human beings, including reintegration services (rehabilitation, repatriation and re-socialization); training and capacity building of professionals from government agencies, law enforcement, judicial institutions, NGOs and international organizations; awareness raising and prevention, including education activities in schools and universities across BiH; as well as activities on legislative changes and harmonization of existing Criminal Codes related to these crimes. Today, with network offices in Doboj Istok, Sarajevo, Srebrenica and a number of 263 employees, IFS-EMMAUS is one of the leading NGOs in the country and it received a certificate ISO 9001:2008 on October 2008 which verifies the quality of services provided to the targeted groups.
Mission
To  create, support and  vivify resources  in which everyone, by being  free and respected  can  comply  their needs  and  show  mutual  solidarity."
Vision
"To act so that every man, every society, every nation can live, demonstrate and achieve trough exchange and share in equal dignity!"