EMMAUS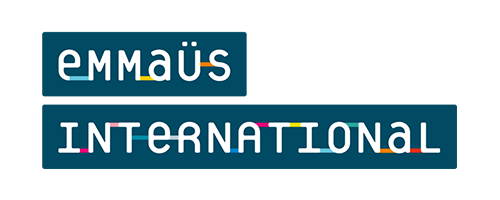 Emmaus International is a non-religious movement actively working against poverty and exclusion. It operates on the principle of solidarity, which means working for people less fortunate than yourself. It brings together 350 organisations in 37 countries in four regions of the world. Working in diverse social, economic and political contexts, they all uphold the values of sharing, humanity and justice. Their common objective is to empower people experiencing poverty and social exclusion to take back control of their lives and demonstrate that a fairer world is possible. Emmaus International coordinates its member organisations' commitment to six areas of policy and campaigns: the right to water, health and education, ethical finance, international migration and fighting human trafficking. It also organises solidarity between member organisations by pooling human, material and financial resources.
Emmaus Africa traditionally focuses on supporting young people and women in rural areas. Activities include farming, market gardening and livestock rearing as well as selling second-hand goods. Groups also work to eliminate illiteracy, promote human rights and combat child trafficking. Microcredit is regularly used to enable low-income communities to find the financial resources required to create their own work and therefore an income.
Emmaus America primarily works in South America, and the groups there earn a living mainly through the collection and sale of second-hand goods. Other activities include shipbuilding, making handicrafts and woodwork. Social projects are mainly aimed at children, young people, and the most disadvantaged families.
Emmaus Asia has a wide range of different groups, which vary considerably from country to country. Women in India helped with microfinance from Emmaus Gloucestershire. In India, the emphasis is on offering training and on defending the rights of women, children and people traditionally regarded as "untouchable" (Dalits). The groups there also support organic farming. In Bangladesh, Emmaus has created jobs for women with no income and a school for their children, thanks to the manufacture and sale of fairtrade textile products. In Indonesia, projects support children and the sick, through a drop-in centre, a clinic and training. In Lebanon, the Emmaus group has set up an alternative bank which grants loans for micro-projects.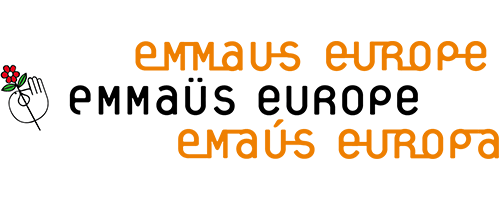 Emmaus Europe, in its current form, was created on 21st May 2005. A not-for-profit organization, it brings together all the Emmaus structures in Europe and is one of the four continental regions of the Emmaus Movement (Africa, America, Asia and Europe). Today, close to 270 groups in 17 European countries are members of Emmaus Europe.
Emmaus Europe seeks to strengthen and preserve Emmaus' identity in Europe with the aim of:
– Fighting all forms of exclusion and social, racial, political, economic, religious, philosophical, ethnic and other kinds of discrimination. 
– Working to ensure that the rights of the poorest members of society are recognized and used.
– Emmaus Europe's main task is to coordinate the life of the region (Article 4 of the Emmaus Europe Statutes), enabling its members to fulfill the political role that they have set themselves. By providing them with its support, knowledge and expertise, Emmaus Europe offers the European Emmaus groups the chance at local, national and regional level to defend the values advocated by the Emmaus Movement since it was founded.